WE ARE LAUNCHING THE 2022 HOUSEHOLD STATISTICAL SURVEY!
What do we use for heating our households, what are we heating in and how are we heating?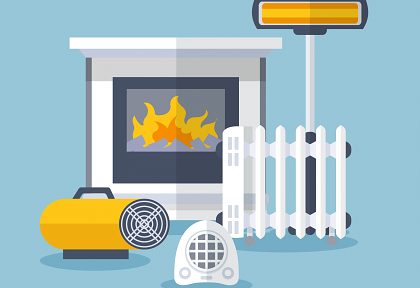 We are launching statistical surveys in households in 2022
When burning solid fuels in households, in addition to the desired heat, gaseous and particulate matter (referred to as emissions or flue gas) are created, which escape into the air. These emissions from domestic heating contribute significantly to the worsening of air quality. Particulate matter is currently considered to be very dangerous in terms of health effects. More precisely, these are fractions that are divided according to size into particulates PM10 and fine particles PM2.5. These pollutants have harmful effects on human health.
While larger particles can only cause irritation of the upper respiratory tract, fine particles settle deeper in the lungs and can also enter the bloodstream. The use of outdated combustion equipment or inappropriate heating methods contributes to the increased production of emissions. What we release up the chimney and subsequently breathe depends on what we are burning (type of fuel), what we are burning in (type of equipment, boiler, stove) and, of course, how we are burning it.
In cooperation with the Statistical Office of the Slovak Republic, the Department of Emissions and Biofuels prepared a questionnaire with which we address 6,650 selected households in Slovakia in all regions. The statistical survey focused on individual heating of family houses will start on July 1, 2022. It will be the first time in Slovakia to this extent, and data collection will be ensured by the Statistical Office of the Slovak Republic.
The collection of this data is already being carried out for the third time (the first time is with accuracy at the level of regions). The data and information found in the previous two collections were used in background studies for several subsidy mechanisms aimed at supporting households to reduce emissions. This year's data collection is carried out as part of the "LIFE IP - Improving air quality" program. More detailed information about this program can be found on the website https://www.populair.sk/sk. We also draw attention to the "Green renovation of family houses" program, in which the owners of older family houses will have the opportunity to receive a financial contribution for the renovation of the house. Information on individual calls for subsidies is published on the website https://www.obnovdomov.sk/.
More information about the collection and use of data can be found on our website, in the section Projects or Emissions from households. You can find information about the survey in question on the website of the Statistical Office of the Slovak Republic.
Thank you all for your support and cooperation!